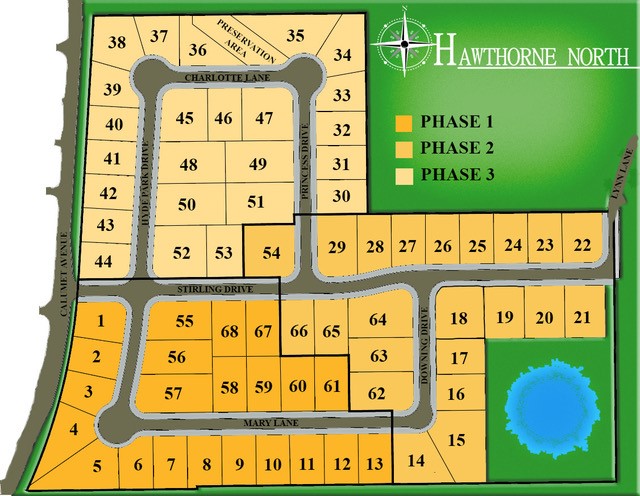 a most desirable neighborhood
on the northern side of Valparaiso
PRIME LOTS AVAILABLE
starting at $79,900
---
Great shopping & dining all within 4 miles
City municipal utilities
Easy access to Interstates 80 and 94 & Chesterton South Shore Station (Dune Park)
Award winning Valparaiso school system
Learn More
219-850-1550
Hawthorne North offers luxury, convenience, and access to all things Valparaiso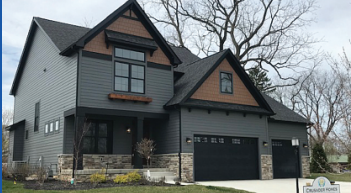 CRUSADER HOMES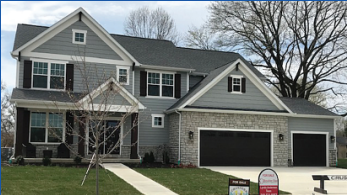 CRUSADER HOMES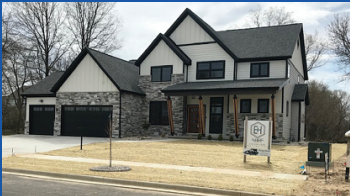 ELEMENT HOMES
Set on the north side of beautiful Valparaiso, Hawthorne North offers homebuyers everything on their checklist and more. Bring out your list and be prepared for amazement.
One thing that tops most checklists is the quality of schools. When you reside in this beautiful and spacious community, your children will go to Flint Lake (K-5), Thomas Jefferson (6-8), and Valparaiso High School. Valparaiso Community Schools boasts a 94% proficiency, more than 10% above the state average. The four-year graduation rate tops 93%, with an average ACT score of 25. You can rest easy, knowing your children are receiving one of the best public educations offered in Indiana.
Another is generous size lot, room enough for a garden, a playset, and a place for Thunder to bury his bone. "We sized all the lots in Hawthorne North to meet your wants as well as needs," explained Ken Pylipow, President/CEO of Von Tobel Corp. and developer of Hawthorne North. "A normal city lot is usually 75 by 125 feet. Here, you'll discover that the minimum lot size is 90 by 133 feet.
"This community is designed to make you want to stay long-term," Pylipow said. "The subdivision includes ranches for millennials and empty-nesters as well as multiple-story homes for large and growing families." Ranch homes begin at 2,000-square-feet of living space and multi-story homes begin with 2,200-2,400-square-feet, depending on the style of home you design.
Another is the development's aesthetics as illustrated in the scenic pond being installed. When you check out the map on the website (www.hawthornenorth.com), you'll see the gorgeous pond and surrounding land in the corner. A fountain will be installed in the pond this summer, keeping the water from becoming stagnant and providing a nature escape from the hectic workday.
Location, location, location. You hear it from Realtors, neighbors, friends, and relatives, and Hawthorne North has it.
Your next home is off State Road 49, where Burlington Beach Road meets Calumet Avenue. You're only 3.5 miles from Valparaiso's award-winning downtown and all its incredible amenities. State Road 49 North will whisk you to I-80-94, the Indiana Toll Road, and the South Shore train station in Chesterton. Travel south and you'll connect with U.S. Hwy. 30 in a matter of minutes.
"While you're very close to these connections and our incredible downtown, Hawthorne North has been designed to be a quiet, country-esque community," Pylipow said. "Home should be a relaxing refuge from the noise of the day, and that's what you'll have here." But with Hawthorne North in the Valparaiso city limits, your country escape comes with city utilities and first-responder protection.
The majority of the 22 lots in Phase 1 have sold. Four spec homes have been built, with one sold and three available for immediate occupancy. In addition, three other homes are in various stages of development, with several others gearing up to break ground soon. Phase 2 lots are for sale right now, with several purchased.
"We're focusing on selling the remaining lots in Phase 1 and 2," Pylipow said. "With the completion of the infrastructure work and streets, we can focus on helping you select the perfect place for your next home."
The 26 lots remaining in Phases 1 and 2 are going quickly. "As the weather warms, we're getting a lot of visitors to Hawthorne North," Pylipow said. "We expect to finish selling the first two phases this season, and then focus on Phase 3, the final phase."
Covenants and restrictions have been established to ensure quality and consistency throughout the community. These include minimum square footage, high quality siding materials, and attractive architectural elevations.
With lot prices beginning at only $79,000, it is anticipated that this community will be built-out quickly.
Your checklist is complete – incredible location, award-winning schools, one of the safest cities in Indiana (it ranks among the 20 safest in the state in the latest SafeWise data), a downtown that's a model for other communities, a generous size lot, your choice of home design, and country quiet with city convenience.
Hawthorne North is the ultimate destination for your family. Visit the website, then visit the community. Last but not least…
Welcome home.
-Wrote By: NWI-TIMES, 4/23/2019
---
Hawthorne North is a residential subdivision in Valparaiso that offers a total of 68 spacious lots conveniently located just 3.5 miles from its award-winning downtown. All home sites are served by city utilities and are in the Valparaiso school system. Covenants and restrictions have been established to ensure quality and consistency throughout the development. Come see why we believe that Hawthorne North is the most exciting new development on Valparaiso's north side.
Directions
Take State Road 49 to the Burlington Beach Road exit. Go west onto Burlington Beach to Calumet Avenue, then turn north. The main entrance is on the east side of Calumet Avenue.